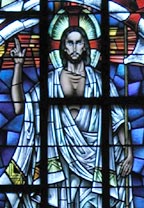 The following is a list of links that may be of interest to Catholics or those interested in finding out more about the Catholic religion.
Included are links to Catholic High Schools and Colleges, Catholic television & radio, Mass Schedules and much more. If you have a link that you would like to see added to this list please email us with your request.
---
A B C D E F G H I J K L M N O P Q R S T U V W XYZ
Arlington Catholic High School - Arlington, MA
Archdiocese of Boston - Website
Archdiocese of Boston - Parish Directory
Biblical Evidence of Catholocism - Catholic Theology
Catechism of the Catholic Church - Search Engine
Catholic City - Interactive Catholic Site
Catholic Colleges & Universities
Catholic Internet Broadcasting TV
Catholic Online Communities
MSN (http://groups.msn.com/Catholic/ )
Catholic Online (http://www.catholic.org/
Catholic.net (http://catholic.net/ )
Catholic Directory (http://catholicdirectory.org/
Catholic Students Associations/Newman Centers
Catholic University of America
Catholic USA - Catholic Online Resources
Christian Catacombs of Rome, The
Creighton University - An Online Retreat
Daily Mass - Daily Mass and Readings from the NCCB
Daily Readings - Daily Readings from the NCCB
EWTN - Eternal Word Television Network
Family Life Office - Archdiocese of Boston
Franciscan University of Steubenville
No listings at this time.
Holy Cross College - Worcester, MA
In Season & Out Of Season - Fr. Tom DiLorenzo
No listings at this time.
No listings at this time.
Mass Times (Find a Church)
Massachusetts Catholic Conference
Mount St. Joseph Academy - Brighton, MA
NCBB - National Conference of Catholic Bishops
Newman Centers/Catholic Students Associations
No listings at this time.
No listings at this time.
Savio Preparatory High School - East Boston, MA
Sisters of Saint Joseph of Boston
St. Anthony's Shrine - Arch Street, Boston
Sacred Heart High School - Kingston, MA
The Christian Catacombs of Rome
The Pilot - Catholic Newspaper, Boston
The World Seen from Rome - ZENIT News Agency
U.S. Conference of Catholic Bishops
Young Adults Office - Archdiocese of Boston
Youth Ministry Office - Archdiocese of Boston